Top 4 Smartphones You Can Consider Subscribing In 2022
Posted:
November 22, 2022
Prices for the latest smartphones in Singapore have always been at a premium. For example, the flagship iPhones and Samsung Galaxy series usually command a price tag above $1000 at launch. Plus, with the speed at which these tech giants release their products – a new flagship model a year – it is impossible to keep up with the latest trends without breaking the bank.
What about the hype beasts keen on keeping up with the latest trends? It certainly does not make financial sense to drop $1000+ to change their phone yearly, especially when the upgrades are often incremental. Therefore, many have turned to smartphone subscription services to enjoy the latest tech at an affordable cost.
If you fall into the aforementioned category, congratulations on making a shrewd investment! Naturally, you would want to maximise what you can get from the service. But with the various smartphones available on the market, how do you know the best model to use? Fret not. Here are the top four phone models you should consider subscribing to in 2022.
1. iPhone 14 – Superb all-rounder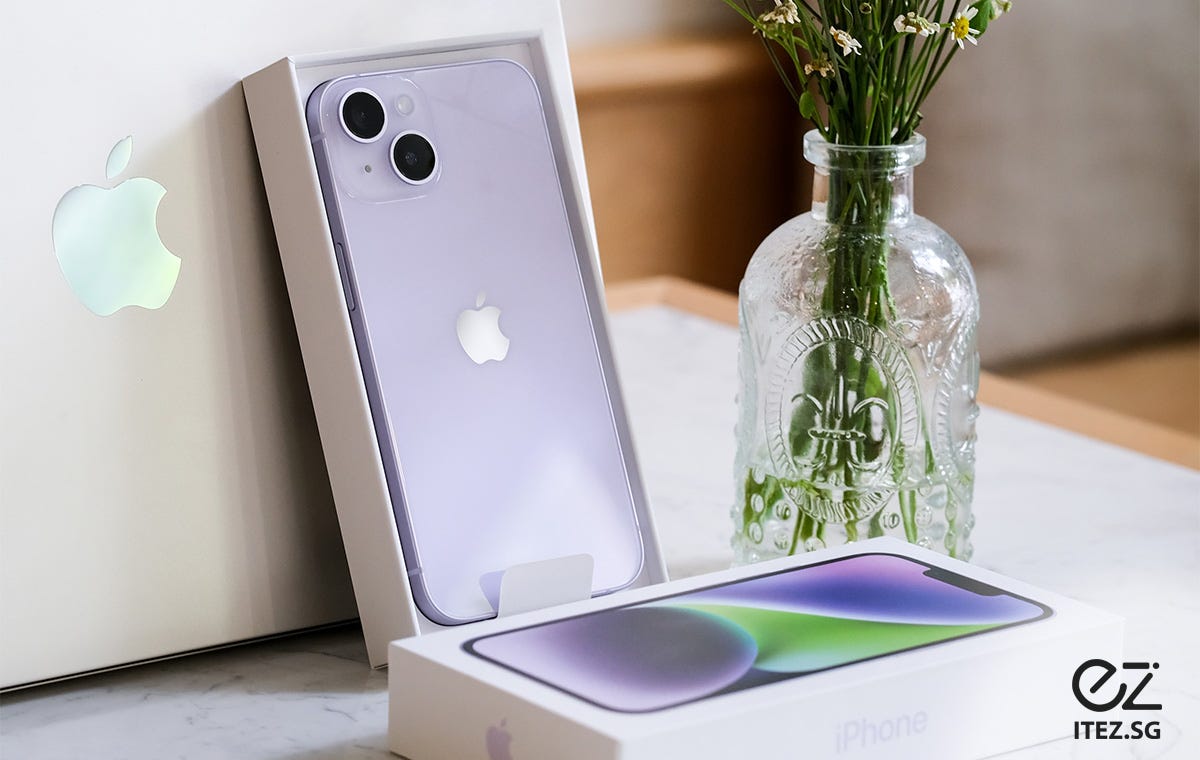 Given the subtle differences between the iPhone 13 and iPhone 14, you might be forgiven for giving the iPhone 14 a pass if you have already owned or subscribed to an iPhone 13. The absence of the triple camera array or new Dynamic Island notch compared to its Pro siblings also seems like another strike against this model. Well, we are here to reassure you that there is still plenty to be excited about the iPhone 14.
Thanks to its updated camera, solid performance, and various minor tweaks, the iPhone 14 remains a good upgrade for consumers eager for a new iPhone but does not fancy spending the extra money to subscribe to the Pro series. The iPhone 14 still retains the powerful 5nm A15 Bionic chip of its predecessor, and it also boasts a respectable battery life on an iPhone.
At ITEZ.SG, we are delighted to have secured the latest iPhone 14 models for our customers despite the high demand for the product globally. The iPhones are available for subscription at a modest fee of SGD52.90 per month. Hype beasts who are hesitant about upgrading to this latest model can try out our subscription for the iPhone 14 before deciding whether to purchase this latest flagship model from Apple!
2. Samsung Galaxy S22 – Best Android phone at a cheaper price-point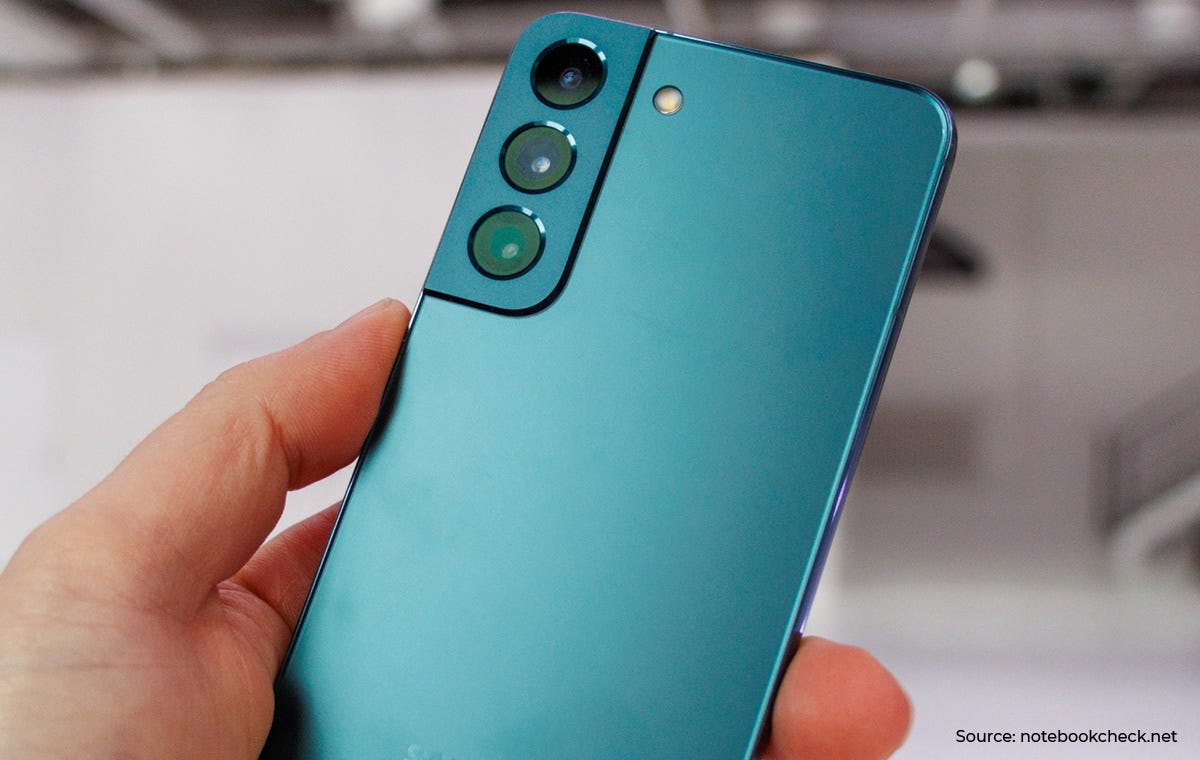 Source: Notebook Check
The Samsung Galaxy S22 remains one of the best Android smartphones on the market. While it lacks some of the premium features of the Plus and Ultra models, the standard model still contains the same chipset that powers its flashier counterparts. Furthermore, you can expect the same impressive camera setup (3X telephoto lens), 5G network compatibility, and bright display as the S22 Plus model.
Unless you are someone who wants every premium feature packed into their phone, you will find that the Samsung Galaxy S22 packs plenty of additions to impress you. It is the perfect size for most users, offers a smooth Android experience, and delivers faster performance than its predecessor. This makes it ideal for those looking for a high-end smartphone at a slightly more affordable subscription price.
So are you convinced to get Samsung's current flagship model? In that case, check out our Samsung Galaxy S22 product listing, which is available for subscription at an affordable price of SGD42.90 per month!
3. Google Pixel 7 Pro – Best Google experience
Source: Pocket Lint
The Google Pixel 6 Pro is already right up there as one of the best smartphone models available on the market in terms of battery life, camera performance, and overall performance. So imagine our pleasant surprise to discover that Google has managed to top the Pixel 6 Pro by delivering a significant reinvention that boasts improved battery life, display, and cameras.
The cameras, in particular, are an absolute delight! They allow you to capture incredible still shots that are among the most consistent and best of any phone. This feature is augmented by Google's superior software processing capabilities, making the Pixel 7 Pro one of the easiest and most satisfying point-and-shoot cameras to keep in your pocket.
There are also a ton of exclusive Pixel-only features that allow the Pixel 7 Pro to stand out from the competition. Magic Eraser is a handy tool to scrub unwanted objects and people from an image after taking your photo. Meanwhile, Live Transcribe is a godsend for those who are hard of hearing.
While the Google Pixel 7 Pro's big and heavy design might be a turn-off for some who prefer a sleeker model, it is still an amazing Android experience for those seeking an alternative to Apple's and Samsung's dominance in the smartphone market.
Unfortunately, we do not have this model available for subscription currently. But if you are interested in the Google Pixel 7 Pro, do not hesitate to contact us today and indicate your interest in the smartphone. At ITEZ.SG, we are always keeping our fingers on the pulse of the latest technology trends to deliver the best experience for our customers.
4. Samsung Galaxy Z Flip 4 – Best flip phone of 2022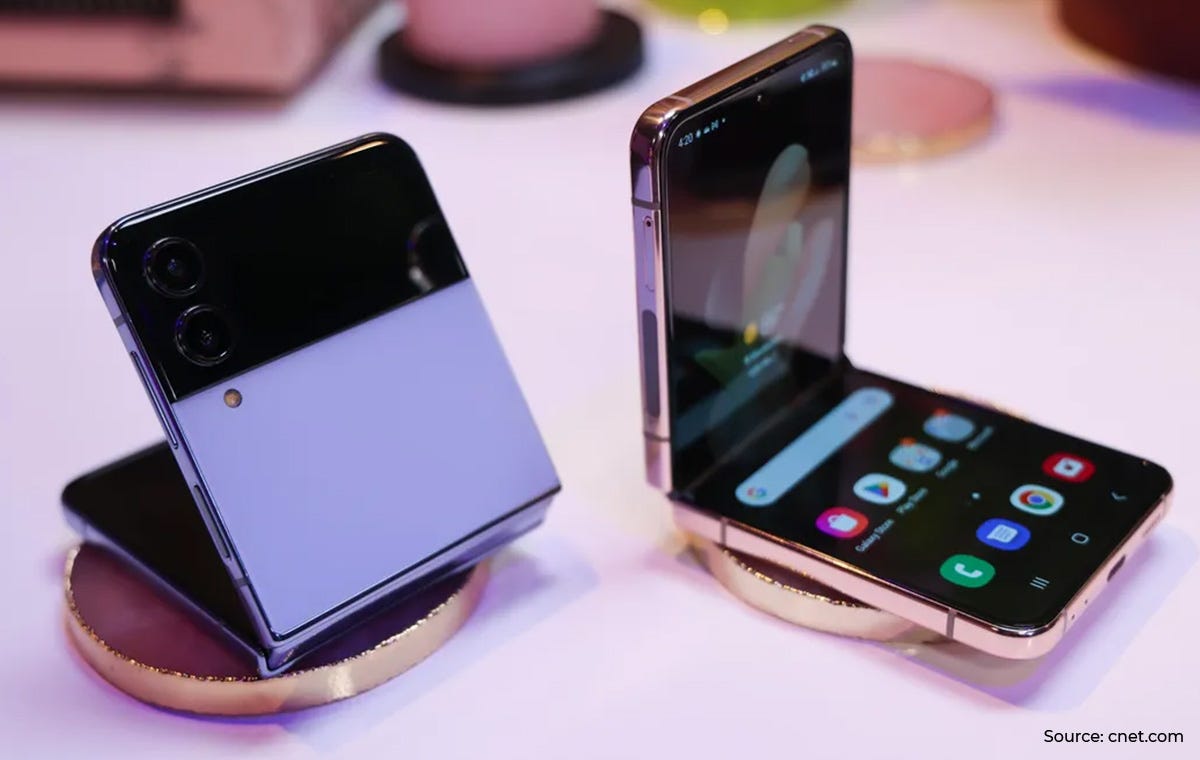 Source: Cnet
Do you find the large display screens of most modern smartphones to be a hassle when storing them in your pockets or handbag? In that case, the Samsung Galaxy Z Flip 4 might be ideal for you. For all intents and purposes, the Flip 4 matches the performance of the S22 while offering a better processor and the ability to fold down to half its size.
The phone boasts plenty of clumsy-proof features, such as a hard-wearing ""Armour Aluminium" frame and IPX8-rated waterproofing, making it perfect for those who tend to drop their phones during usage. Samsung has also addressed many consumers' concerns about the Flip 3 – bad battery lifespan and middling camera performance – thus transforming the Flip 4 into one of the best smartphone models on the market.
Similar to the Google Pixel 7 Pro, we do not have the Samsung Galaxy Z Flip 4 available for subscription at the moment. Once again, please indicate your interest in the Samsung Galaxy Z Flip 4 if you are enthusiastic about giving this smartphone a try. If the demand is there, we will undoubtedly consider adding this model to our extensive list of devices to provide our customers with more varied options.
When choosing the ideal smartphone for your device subscription service, we recommend considering the following factors: ease of use, feature, performance, and build quality and design. You will find that our recommendations satisfy more than one of each criterion. As such, you can hardly go wrong with any of the choices on our list.
If you have not yet subscribed to a device subscription service, you should definitely consider doing so! There are plenty of benefits to such services beyond offering a low cost of entry to the latest devices on the market. At ITEZ.SG, we offer the most affordable smartphones, including the latest iPhone and Android models, at an inexpensive, fixed monthly rate. Do not hesitate to visit us at https://www.itez.sg/ or contact us today to learn more about our services.