Top 5 Tablets You Can Consider Subscribing In 2022
Posted:
December 30, 2022
Tablets! The convenience of a smartphone with the added advantage of a bigger screen. There is no denying that these devices come in handy whether you use them for work or leisure. However, the ideal tablet for your needs can be tricky to find, and it usually does not come cheap.
But what if there is a way for you to get the best of both worlds? Access the latest tech and fork out only a flat, affordable monthly fee. The answer lies in tablet subscription services! To help you take advantage of such services, check out our list of the top five tablets to subscribe to in 2022.
1. Apple iPad 10th Gen (2022)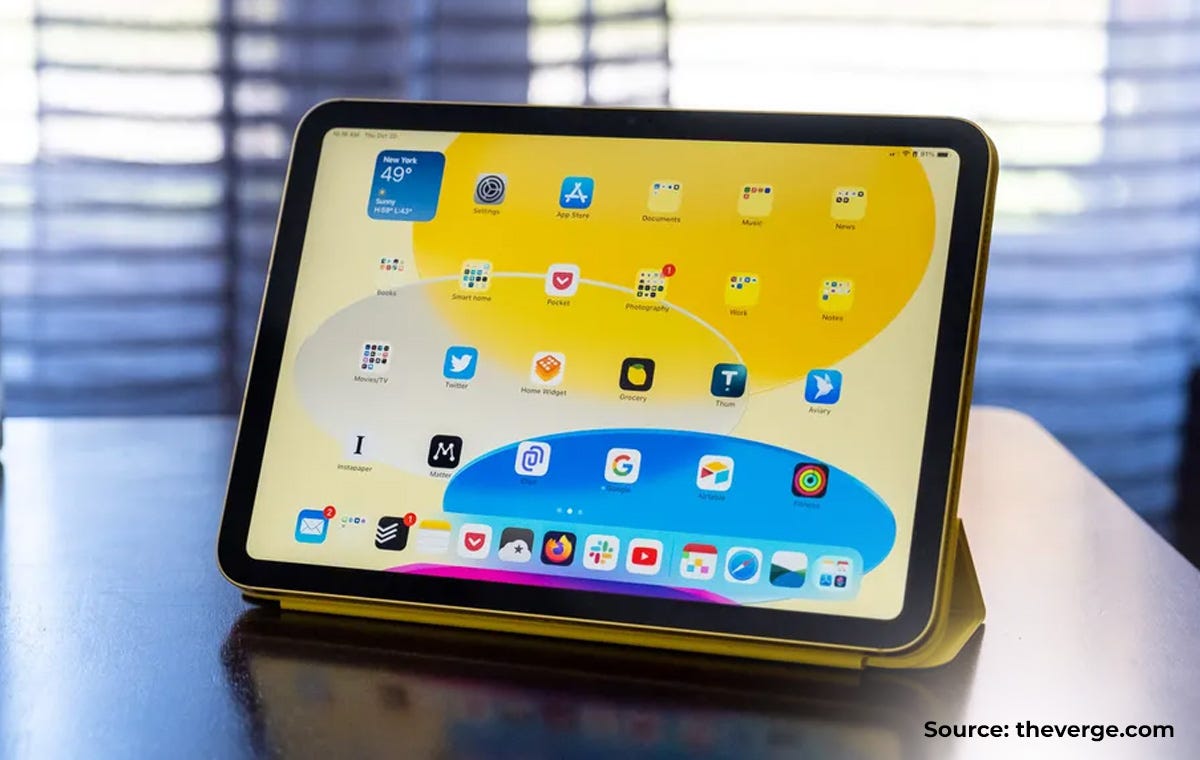 Source: https://www.theverge.com/23418039/apple-ipad-review-10th-gen-2022-10-9-tablet-ipados
Given the incremental changes from the iPad 8th Gen to the 9th Gen, many might be worried about history repeating itself with the Apple iPad 10th Gen. Well, the good news is that the 2022 iPad looks and feels new! While the missing headphone jack is a real bummer, the sleeker design and bigger display are welcome changes.
The updates do not stop there. We also appreciate the USB-C charging, repositioned front camera, and Touch ID-enabled power button, as well as the upgraded A14 bionic chip and 5G connectivity. The latter changes, in particular, help to future-proof the tablet. The Apple iPad 10th Gen is not without its issues - it is way too awkward to charge the Apple Pencil, and there is nowhere to store the stylus when not in use. Nonetheless, it remains one of the best tablets on the market today!
2. Apple iPad Air 5th Gen (2022)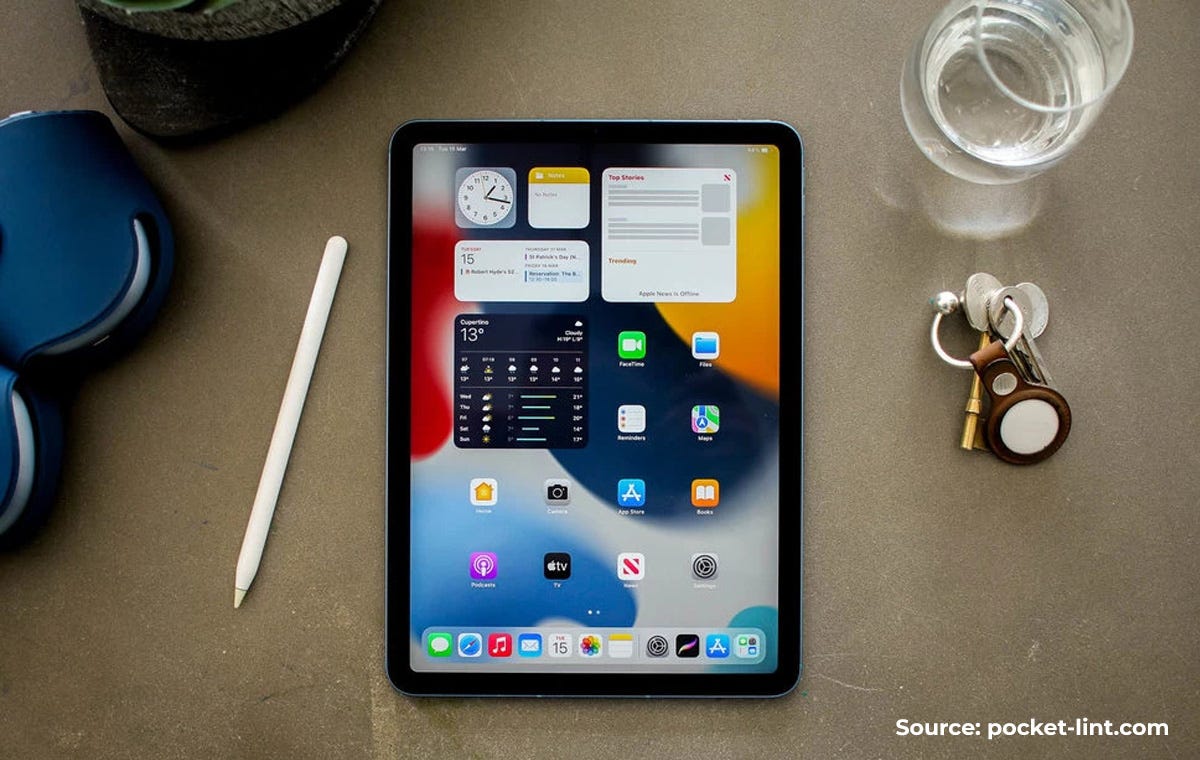 Source: https://www.pocket-lint.com/tablets/reviews/apple/160390-apple-ipad-air-review-2022-5th-gen
Many in the tech industry tout the 5th Gen iPad Air as one of the best tablets available on the market for good reasons! Thanks to the addition of the Apple M1 chip, this model is comparable to the iPad Pro (almost but not quite there). While it might not be a like-for-like replacement to the Pro, the gap in power is considerably smaller. As a result, it hits the sweet spot between power and portability, which is a plus for those who need to carry their tablets with them frequently.
There are also plenty of other upgrades beyond Apple's M1 chipset. The 5th Gen iPad Air features a new 12-megapixels front-facing camera with face-tracking Centre Stage tech for use in video calls. So even though it only features small tweaks compared to its 2020 predecessor, it is difficult to put this sleek, powerful model down. All Apple has done is give one of its best tablets an even longer lifespan.
3. Samsung Galaxy Tab S8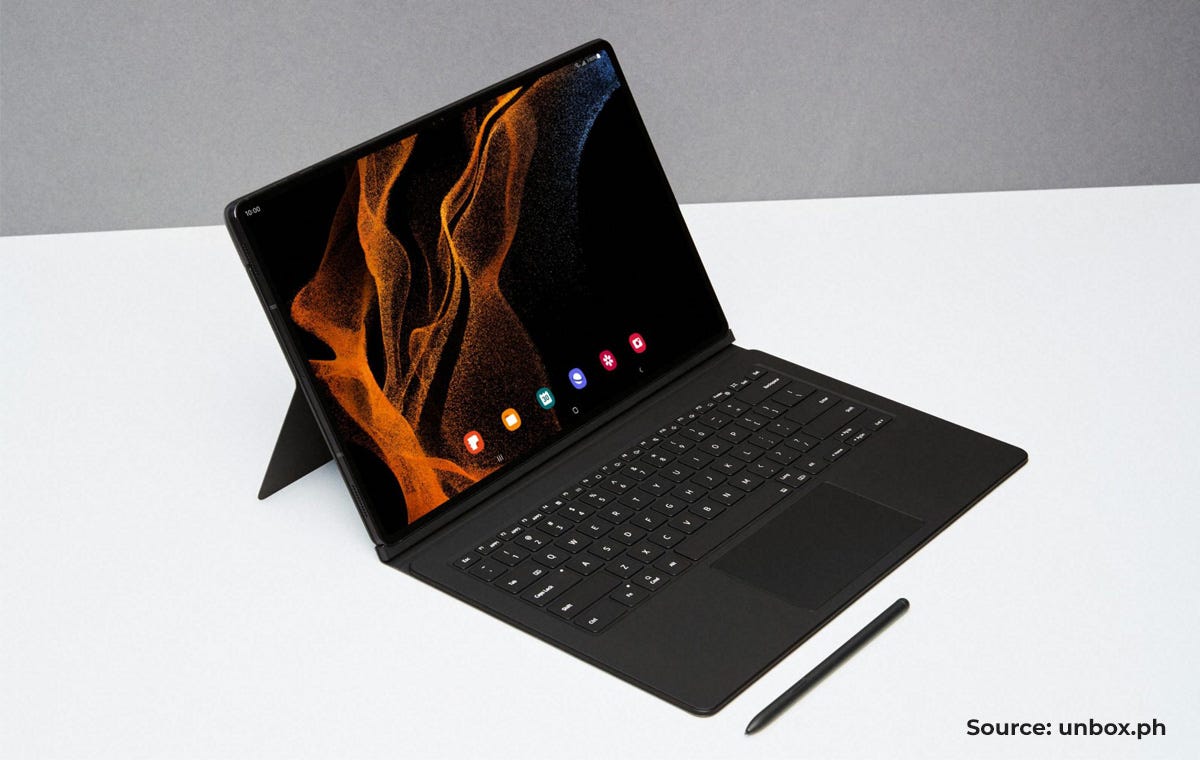 Source: https://unbox.ph/editorials/samsung-galaxy-tab-s8-series-3-productivity-monsters/
If you are looking for a premium Android experience, it is hard to go wrong with the Samsung Galaxy Tab S8. You really do get a great bang for the buck when leasing this device as part of your tablet subscription service. This is because it touts a Snapdragon 8 Gen 1 Chip and offers plenty of RAM and storage, making it more powerful than most Android tablets available on the market.
Thanks to these features, the Samsung Galaxy Tab S8 excels at many things. Still, in our opinion, it is best enjoyed as a speedy all-purpose device for making play and work a more enjoyable experience – undoubtedly boosted by the presence of a stylus in the form of the S Pen. So if you require an excellent premium Android tablet, look no further than the Samsung Galaxy Tab S8.
4. Xiaomi Pad 5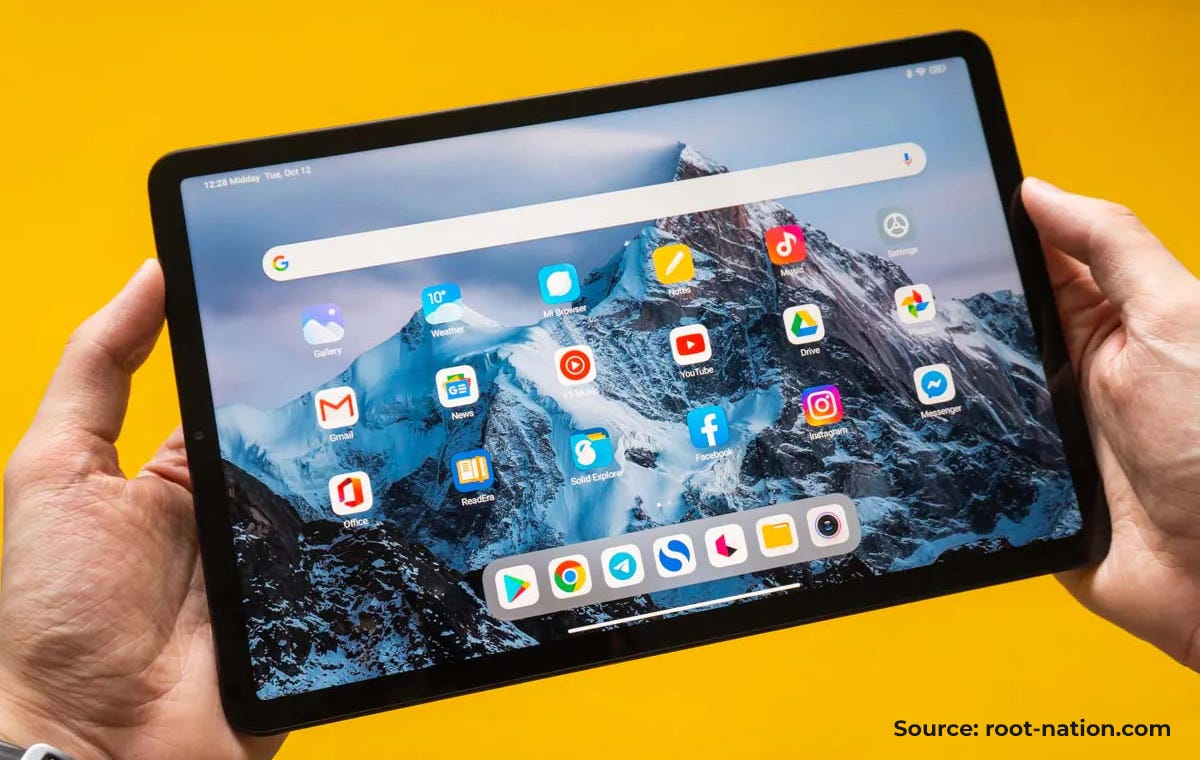 Source: https://root-nation.com/en/gadgets-en/tabs-en/en-xiaomi-pad-5-review/
Are you looking for an alternative Android experience to Samsung's devices? In that case, look no further than the Xiaomi Pad 5. This tablet features a sleek design fronted by an impressive 2.5K 120Hz display screen, which is backed up by solid performance and excellent stereo speakers to boot. However, there is one caveat to note. Similar to its phones, Xiaomi's MIUI user experience may not be everyone's cup of tea, but it remains wholly usable.
5. Lenovo Yoga Tab 13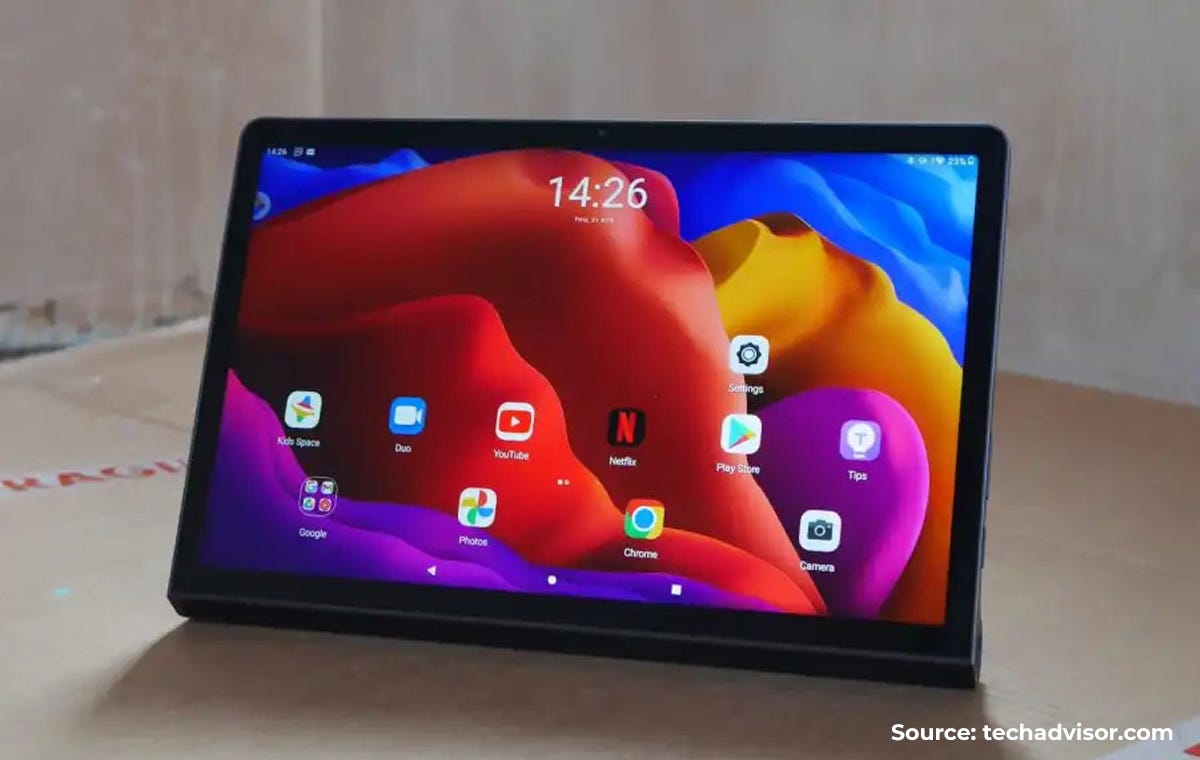 Source: https://www.techadvisor.com/article/723215/lenovo-yoga-tab-11-review.html
If you are someone who enjoys watching movies on the go or an avid mobile gamer, you may find that the Lenovo Yoga Tab 13 suits your needs to a tee! This device is an entertainment-focused tablet boasting quality speakers and an impressive 13-inch display. Cinephiles will feel like they are watching a movie on a proper TV rather than a tablet.
As for dedicated gamers, they will find gaming on the Lenovo Yoga Tab 13 to be a breeze thanks to its speedy Snapdragon 870 processor and 8GB of memory. This gadget can even function as a secondary monitor for another tablet or laptop, providing you with added versatility.
However, there is no denying that the Lenovo Yoga Tab 13's bulky size is a strike against those who prefer greater portability in their devices. The absence of a headphone jack and 5G support is also disappointing. Despite these caveats, it remains an excellent choice for those seeking an entertainment-focused tablet that they do not plan on carting around much.
So there you have it! Our list of the best tablets to subscribe to in 2022. When selecting your ideal model, you should always consider the purpose of the tablet. If the device is for entertainment, you should prioritise a large, colourful display and good speakers.
Conversely, if the tablet is for work, you may want to consider other factors like battery life and accessory compatibility.
If you are looking for an affordable way to stay ahead of the tech curve, do not hesitate to reach out to us! At ITEZ.SG, we offer various affordable hardware subscription plans, like our iPad subscription service, to allow you to enjoy the latest tech at a fraction of the cost. Visit our website today or simply hit the live chat button to learn more about our services.