Windows Vs Mac Which Is More Suitable For University
Most tertiary educational institutes require students to own personal devices for school work. However, not every student can afford a laptop. As such, some may opt to subscribe to a laptop subscription service for the duration of their schooling years. This decision is undoubtedly a smart one.
Learn More: The Advantages Of Device Subscription
However, here comes the perennial question: should I get a MacBook or Windows PC for university? This question has been raised numerous times over the years as students seek the best laptop for schoolwork. And it is no wonder this query is one of the most hotly debated questions. After all, each has its positives and negatives to consider.
If you have recently signed up for a hardware subscription service for this very reason and want to ensure you are well-prepared for your upcoming school years, we have got you covered! Read on to learn the pros and cons of both options so that you can make a more informed decision on your school laptop.
Pros and cons of a MacBook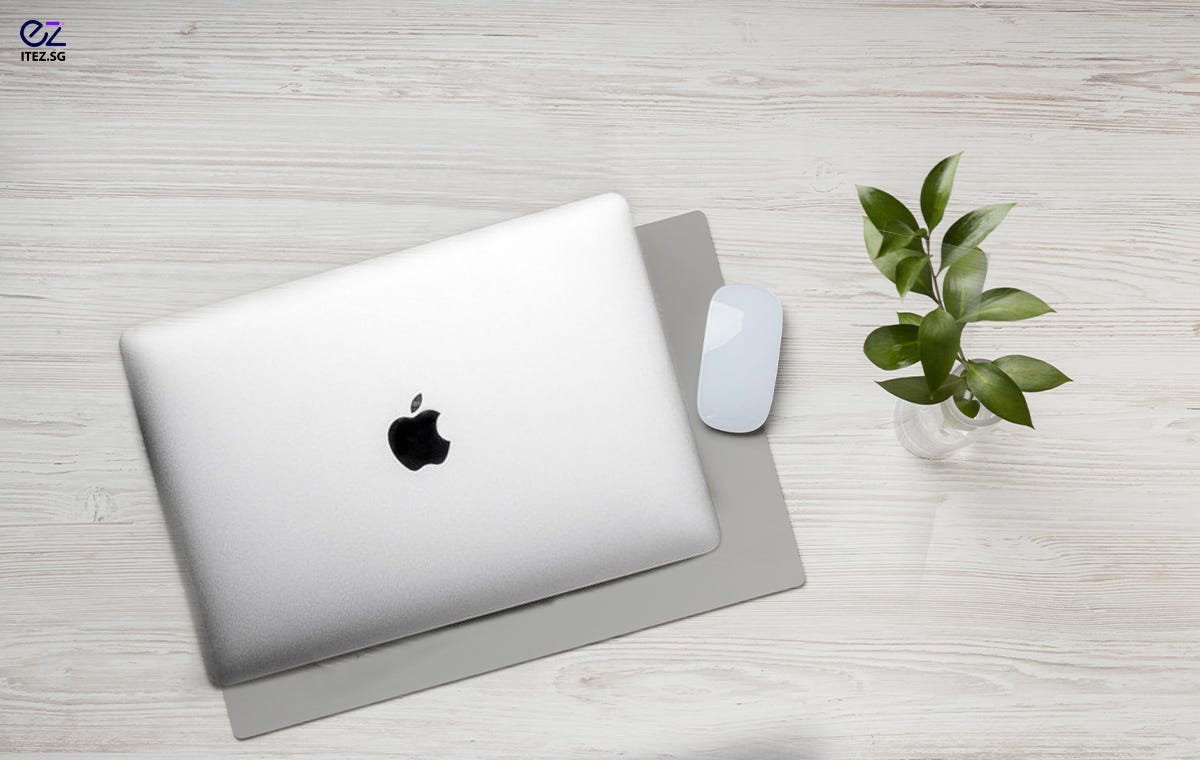 It seems like everyone is using a MacBook nowadays, and for good reasons! MacBooks are innovative, fantastic tools that feature an excellent design. They are also great for those who use an iPhone and want to share files between their mobile device and laptop. But do these features give MacBooks the edge for college? Let us find out!
Advantage #1: Greater cybersecurity and data protection.
MacBooks offer greater security and data protection since Apple has total control of its hardware and software. This does not mean that MacBooks are malware-free, but the severity and volume of potential threats are significantly lower.
Advantage #2: Better, more consistent performance
Since Apple controls every aspect of its products, its operating system, macOS, is generally more stable and has better consistency of performance. MacBooks also tend to boot up faster than Windows laptops and have fewer driver issues.
Advantage #3: Excellent for running animation and graphic design applications
MacBooks are excellent for running fast-paced applications for animation and graphic design. So if you are enrolled in a design or animation course, Mac is the obvious choice.
Disadvantage #1: Macs are usually more expensive
MacBooks are generally more expensive than your average Windows PCs and cost a lot more to fix when they are broken. Thankfully, these issues are mitigated when you have a MacBook subscription plan. You only have to pay an affordable flat monthly subscription price, and the maintenance and upkeep of the device are handled by your service provider. Some service providers, like ITEZ.SG, offer a temporary loan unit (subject to availability) if your MacBook is damaged and is being sent for servicing.
Disadvantage #2: Smaller data and hard drive size
Apple's products tend to be less generous with their data and hard drive sizes. So you might run out of space for your schoolwork if your projects have massive storage requirements. If you absolutely require a MacBook, we recommend getting an external hard drive to store your completed school projects. You can keep the urgent and incomplete work on your MacBook since you will access these documents more frequently.
Disadvantage #3: Less peripheral options
MacBooks are only compatible with peripherals within Apple's ecosystem or licensed Mac accessories. Therefore, you might find it more challenging and expensive to locate suitable peripherals, like a computer mouse, for your MacBook.
Pros and cons of a Windows laptop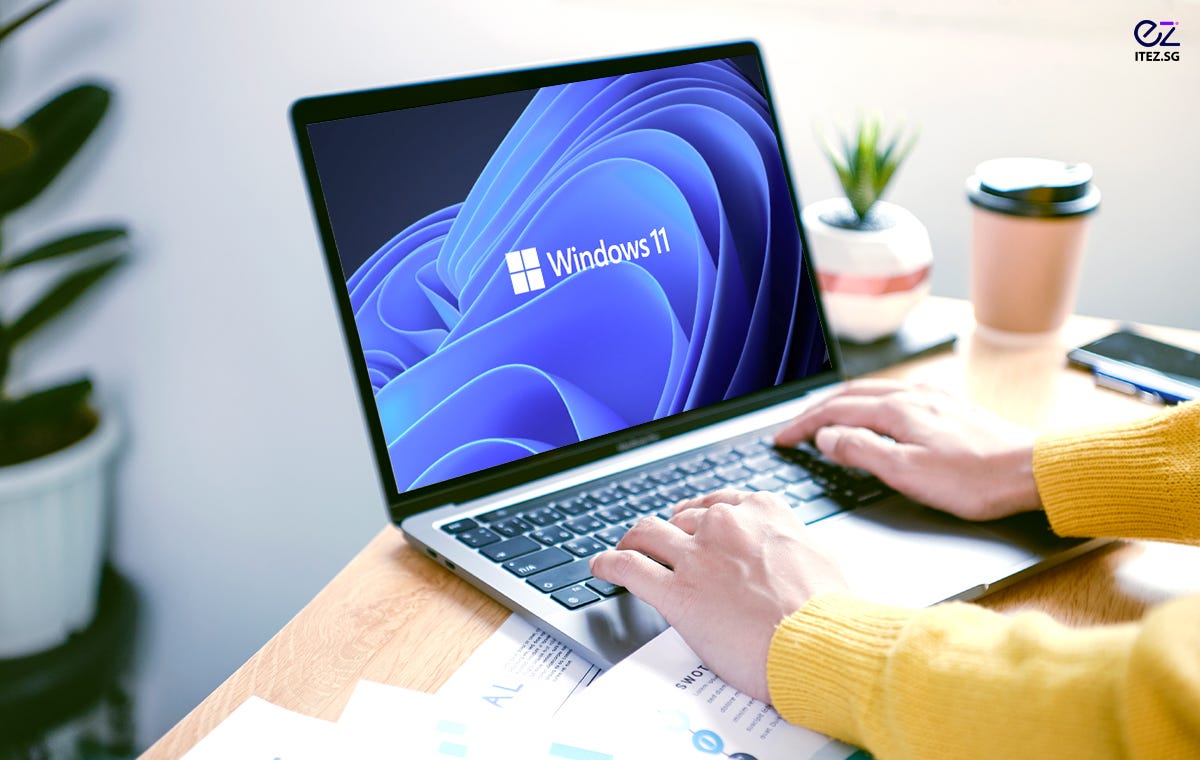 Unless someone is firmly entrenched in Apple's ecosystem or requires access to its tools or applications, most people tend to opt for a Windows PC since it is highly customisable. This option allows them to update and adapt hardware and software to suit their needs.
Of course, Windows laptops have their limitations too, as specific tools are only designed for macOS and cannot be accessed by a Windows device. So does this mean you should opt for a MacBook over a Windows laptop? Well, not always. It depends on your needs. Furthermore, Windows PCs still possess plenty of perks, although they have disadvantages too. Let us outline these pros and cons.
Advantage #1: More variety
Windows-based laptops are available from various well-known manufacturers, so you are not limited by a device's functionality. If you are not keen on the design or function of a particular model, you can simply opt for another device from a different vendor. It is also much easier and cheaper to locate compatible peripherals for a Windows laptop than a MacBook.
Advantage #2: Windows OS contains more features
If you seek flexibility in your devices, you might prefer using a Windows laptop since you have more control over your device's processes. While it is much easier to grasp the basics of macOS, Windows provide users with more settings to mess around with and get work done.
Advantage #3: Better gaming option
Yes, it might seem weird to consider gaming as a factor when choosing a laptop for schoolwork. However, we need to disconnect from our schoolwork regularly to rest and relax. After all, all work and no play make Jack a dull boy. And if you like to game during your downtime, you might find that Windows PCs are much better than Macs for gaming.
Disadvantage #1: Inferior components
Now, this is not to say that the components of a Windows laptop are definitely inferior to a MacBook. It depends on the make and model of the device. Obviously, cheaper gadgets are produced with lesser-quality materials. Meanwhile, the high-end models can compete with Apple's products in terms of quality.
Disadvantage #2: Less reliable
Again, your experience with Windows is heavily dependent on the make and model of your laptop. However, Windows PCs can be less reliable than their Apple counterparts. Apple is renowned for delivering excellent products and an exceptional experience to customers. This is exemplified by its high NPS (Net Promoter Score) of 72 in 2022, which is higher than the average NPS score of the consumer electronics industry.
Disadvantage #3: More issues with cybersecurity
Windows' versatility comes at a cost. As we have highlighted, Apple's total control over its components and software creates fewer gaps for hackers to exploit. As a result, Windows users might face more security issues compared to Mac users. We recommend getting robust anti-virus software if you prefer using a Windows laptop.
Is a MacBook or Windows laptop better for university?
So how do you decide between a MacBook or a Windows laptop? Well, it ultimately depends on your needs and wants. So the question you should ask yourself is: do I want a Mac or Windows PC for university?
MacBooks tend to be the go-to product for students in the creative fields, as these devices promise excellent performance for design and animation applications. As a Mac user, you also enjoy better security and greater flexibility, with access to various applications on your device.
While Windows OS cannot run Apple applications, you still have access to numerous other applications. Furthermore, you will have no issue connecting your device with your Android smartphone. These features, and more, are wonderfully packaged into a versatile operating system, no matter the make and model of your laptop.
Regardless of your final decision, we recommend that you opt for a portable device that is convenient for you to carry around since you are travelling to and from school daily. If you prefer a MacBook, you should consider getting a MacBook Air. Conversely, if you want to use a Windows laptop, choose a lighter model like the Asus ZenBook 13.
At ITEZ.SG, we offer a comprehensive selection of MacBooks and Windows laptops at an affordable monthly subscription rate. Do not hesitate to visit our website today to view our impressive catalogue and select your ideal laptop for school!